Mitch acts as litigation and general counsel to a wide variety of corporate, LLC, partnership and high net worth individual clients, and as an advisor and trial counsel to trustees, corporate board members, board committees, and other for-profit and nonprofit corporate fiduciaries.  He has also been engaged by defense counsel as an expert consultant on the subject of director fiduciary duties.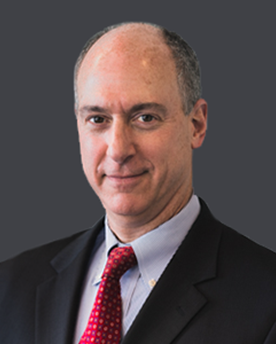 In counseling and representing small businesses and middle market companies, their owners, directors and other individual fiduciaries, Mitch is committed to protecting their core interests and helping them achieve their business and personal goals. In the face of complex issues and disputes, he works to frankly and perceptively assess client objectives, business implications and alternatives for practical solutions.  When going to court is critical, this means providing creativity and passionate advocacy without sacrificing focus on the big picture.
Mitch has over 35 years of extensive trial, appellate and litigation management experience in state and federal courts in several states, and in private arbitration, covering a broad range of complex commercial, insurance, real estate, IP, corporate governance, fiduciary, regulatory, professional liability, financial industry and tax disputes. Having served a public company client as interim General Counsel for one of its major operating subsidiaries, Mitch brings to the table a well-balanced perspective that embraces the bottom line impact of litigation guidance and advocacy he provides.
Mitch is a graduate of the Washington University School of Law (St. Louis) where he was as an Editor of the Washington University Urban Law Annual. He earned his bachelor's degree at the University of Illinois at Champaign-Urbana. Mitch is a member of the Litigation and Business law Sections of the American Bar Association, and the Insurance and Trust Law Committees of the Chicago Bar Association.  He has been included among attorneys named as Illinois Super Lawyers, and currently is a member of the Illinois Leading Lawyers Network Advisory Board.
Publications:
Business Interruption Insurance:  Battle Lines Have Been Drawn, Chicago Daily Law Bulletin (April 2020)
Managing Professional Liability Litigation Against Accounting Firms (parts 1-3), Wolters Kluwer Tax & Accounting  / CCH - CPA

 Practice Management Forum  (September - November 2013)

Interviewed in The Independent Edge - Why Private Companies Should Seek Out Independent Oversight, Smart Company (November 2007)
Ready-to-Wear or Custom-Fit: Sizing Up LLC Manager and Member Fiduciary Duties, Vol. 14 No. 4, ABA Business Torts Journal (August 2007)
Stop, Look, Listen... and Exercise Independent Judgment: Common Situations in Which Director Fiduciary Duties Arise, Vol. 21 No. 4, ABA In-House Litigator, J. Comm. on Corp. Csl. (August 2007)
Quoted in Lead Directors - How They're Picked, Boardroom Insider (June 2007)
The Evolving Role of Lead Directors, Dow Jones Corporate Governance Newsletter (March 2006)
Looking Before You Leap ... Into the Boardroom, Edge Newsletter (February 2006)
SEC Rule 10b-5: Anti-Fraud Weapon or Shareholder Insurance Policy?, NACD Director's Monthly (August 2005)
Speaking:
Moderator, "Newbie Litigator School – Anatomy of a Case From Complaint to Appeal", " – Dispositive Motions" & " – Discovery Practice", Financial Poise Webinars (January, February & March 2019)
Moderator, "Newbie Litigator School – Working With Experts," Financial Poise Webinar (June 2018)
"Lawyer as Trustee or Executor:  Reducing Fiduciary Risks" at Chicago Bar Association Trust Law Committee meeting (June 2016)
"Equitable Remedies in Real Estate Litigation" in Real Estate Institute on-line CLE course offering (February 2016)
"Top Ten Rulings Every Estate Planner Needs to Know" at Chicago Bar Association Trust Law Committee meeting (February 2015)
"Insurance Considerations for CPA Firms" at Leading Edge Alliance accounting firm managing partner association semi-annual meeting (January 2015)
"Individual Trustee Best Practices and Pitfalls" at the Rules of Trust Administration in Illinois CLE program hosted by Lorman Education Services (February 2014)
"Red Flags of Audit Breakdowns" at Illinois CPA Society Fraud conference (October 2013)
"Shared Professional Liability Exposure" at Leading Edge Alliance accounting firm managing partner association mid-year meeting (June 2013)
"Individuals as Trustees - Best Practices." at Chicago Bar Association Trust Law Committee meeting (April 2013)
"Managing Professional Liability and Fee Litigation" at 2013 Leading Edge Alliance accounting firm managing partner association conference (January 2013)
Multi-disciplinary panel on "Social Media Burnout: SPF for Your Business - Real Life Situations Where Ease of Communications Meets the Reality of Legal Risk, and What Business Teams Can Do About It" hosted by Levenfeld Pearlstein, LLC (June 2011)
Exec-Sense Webinar on "How Social Media Can Help Insurance Lawyers Defend Claims:  Using Motions to Compel, Subpoenas and Other Tactics to Both Attain and Block Introduction of Evidence from Social Networking Web Sites" (June 2011)
Exec-Sense Webinar on "What Litigators Need to Know About the Increasing Use of Facebook During Litigation:  Using Motions to Compel, Subpoenas, and Other Tactics to Attain and Block Introduction of Information from Social Networking Sites" (March 2011)
Panelist at "Another Look at Managing Risk for Owners & Managers of Distressed Properties" hosted by Levenfeld Pearlstein, LLC (December 2010)
Panelist at "Managing a Catastrophic Loss" hosted by Quantum Global Advisors, LLC, Global Options Group and Levenfeld Pearlstein, LLC (May 2008)
Panelist on Employee Raiding at ABA Litigation Section Committee on Corporate Counsel Mid-Year Meeting (February 2007)
Panelist on What Nonprofit Boards and CEOs Should Know About Sarbanes-Oxley at American Express TBS Client Seminar (September 2005)
Panelist on Fiduciary Duties of Bar Association and Foundation Directors, Trustees and Executives in Management of Endowment and Other Organization Assets at American Bar Association Annual Meeting (Chicago, August 2005)
Panelist, "Newbie Litigatory School:  Appellate Practice - 101", Financial Poise Webinar (October 2022)