Mr. Koessl defends corporations and individuals against employment-related claims, thereby helping businesses and executives avoid or minimize financial and public-relations costs associated with such disputes.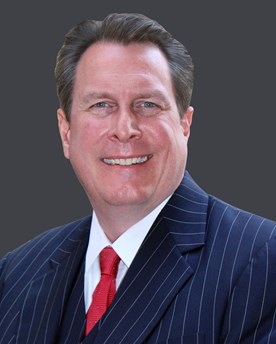 Mr. Koessl has extensive experience representing small, large, and multinational corporations, as well as CEOs and high-profile leaders, in numerous federal and state courts and in administrative proceedings. In addition to helping clients address allegations of race, sex, and national-origin discrimination, he provides counsel on matters such as breach of fiduciary duty, breach of contract, securities, environmental contamination, defamation, and legal and accounting malpractice lawsuits.
In his practice, Mr. Koessl further develops, refines, and implements strategies for a wide variety of complex commercial and employment cases from the initiation of the case through trial, including management of litigation budgets and supervision of associates and paralegals.
He prosecutes or defends injunction hearings nationwide on restrictive covenant or trade secret claims, and counsels clients on all aspects of labor and employment law, such as ADA, FMLA, and NLRA compliance, employee discipline and labor relations. Mr. Koessl has represented clients before the EEOC, IDHR, and DOL, and counsels clients on non-compete agreements, terminations, separation agreements, and other workplace issues. He has also represented numerous companies as outside general counsel.
Admissions
State of Wisconsin, November 1996
State of Illinois, April 1997
Northern District of Illinois, June 1997
Seventh Circuit Court of Appeals, October 2000
Education
Chicago-Kent College of Law – Illinois Institute of Technology, Chicago, IL
Juris Doctor, with High Honors, May 1996
Class Rank: 25/395, Top 7% Order of the Coif
Staff member on Chicago-Kent Law Review, 1994 – 1996