Mr. Strubbe's practice is focused on commercial litigation, including claims involving breach of contract, breach of fiduciary duties, fraud, unpaid wages and compensation, and various other labor and employment issues.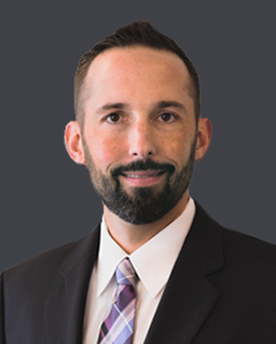 Mr. Strubbe began practicing law with Williams, Bax & Saltzman in August of 2007, and has since gained extensive litigation experience. Mr. Strubbe has overseen numerous cases through jury and bench trial on behalf of both plaintiffs and defendants. For example, he has obtained substantial verdicts in favor of his clients for claims involving wrongful termination and unpaid wages, and has successfully defended claims brought against banking institutions and construction companies. In addition, Mr. Strubbe has considerable appellate experience, having drafted briefs before the Illinois Appellate Court and Texas Appellate Court on behalf of a national banking institution.
Mr. Strubbe is licensed to practice in state court throughout the State of Illinois, and has been admitted to the federal courts for the Northern District of Illinois. He has also practiced in various other state federal courts across the country through admission pro hac vice. Mr. Strubbe is a member of the Chicago and American Bar Associations.
Mr. Strubbe is a graduate of Illinois Wesleyan University (B.A. 2004) and the Chicago-Kent College of Law (J.D. 2007) where he received the CALI award in Trial Advocacy and a certificate in Litigation and Alternative Dispute Resolution.